Rollers
from
Matt Mahoney
on
Vimeo
.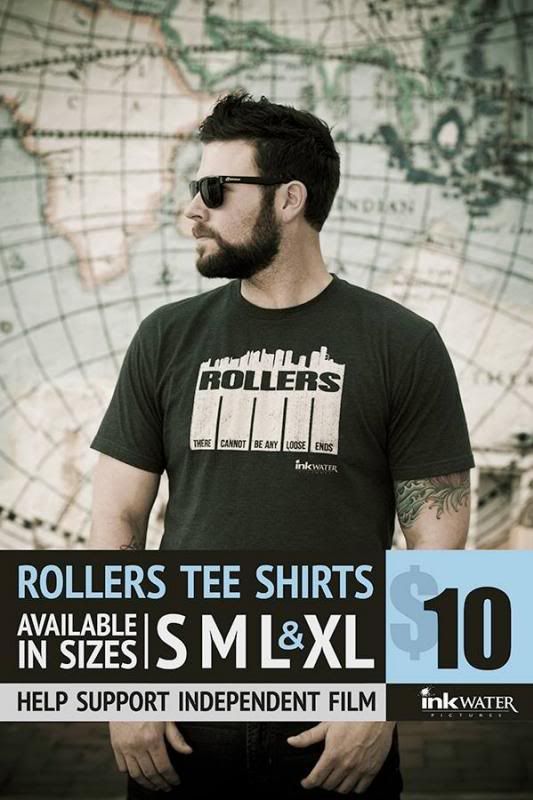 My talented boyfriend Matt Mahoney made his first film and I could not be more proud. Please take some time out of your day to watch this film and let me know what you think. If you like it and would like to support independent film please leave a comment if you want to purchase a super soft, badass Rollers t-shirt for only $10! I can send you an invoice via PayPal and mail the sweet tee out to you. :)
Thanks for watching and supporting local filmmakers! :)
-Amy xoxo
Here is the synopsis from Matt the director, editor, producer and Rob the composer and actor in the film:
After the high profile release of the biggest heroin kingpin in the city of Philadelphia's history, two recently appointed detectives are assigned to investigate a series of possible serial murders. As the number of victims increases, their loyalty to each other is tested, and they must figure out how far each is willing to go for the other before it's too late.
Rollers was shot over the course of a year without a budget in Philadelphia and the surrounding suburbs. Everyone involved generously donated their time, resources, locations, and effort. And for that we can't thank you all enough.
–Matt Mahoney & Rob Casmay
Additional music by Mike Mahoney's Wallingford. You can check out his music here:
bit.ly/113wuvR