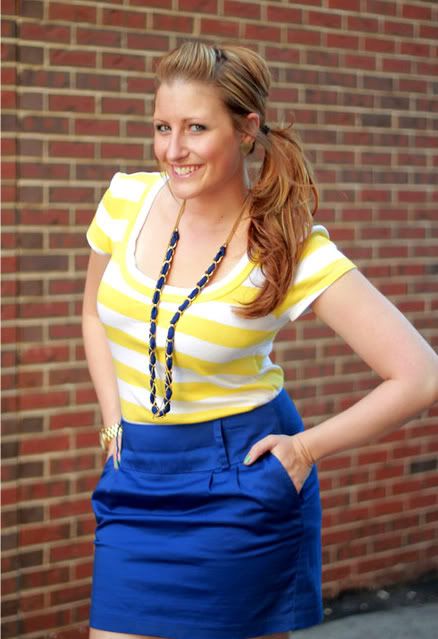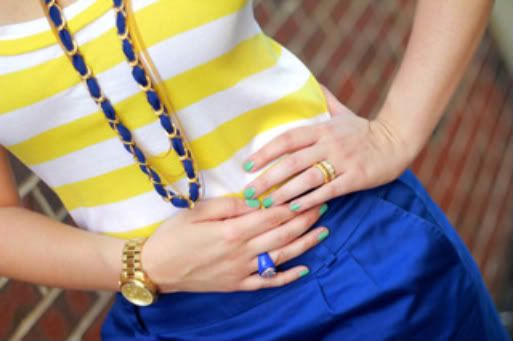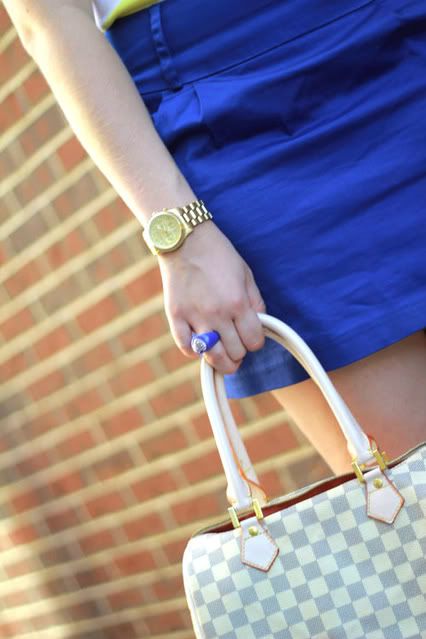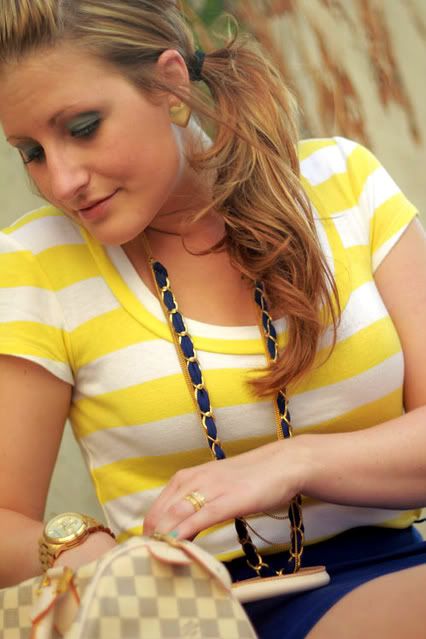 Here is a list of the things I am wearing:


Yellow & White Striped Shirt:
Forever 21

Royal Blue Mini Skirt:
Forever 21

Royal Blue Gold Chain Necklace:
Shop in NYC

Gold Heart Earrings:
Shop in NYC

Gold Menswear Watch:
Michael Kors

Mint Green Nail Polish:
Essie "Mint Candy Apple"

Handbag:
Louis Vuitton "Speedy" 35
I hope everyone had a nice holiday weekend! It's good to be back and I feel well rested. This is actually my first "What I wore" so please give me some feedback below in my comments!


I cannot tell you how excited I am for the Independent Fashion Bloggers Conference on Thursday this week in NYC! If anyone is going please let me know,
Lynzy From Skirts to Skillets
has organized a blogger dinner for all of us to meet! It should be an awesome time, if I could just decide on an outfit!! It is also the start of fashion week so us fashion blogger girls have got to look good. :)
Be sure to check back to see my recap of Thursday's events!
All Photos were taken by
Matt Mahoney
(my boyfriend)