Philadelphia Fashion Week Scene...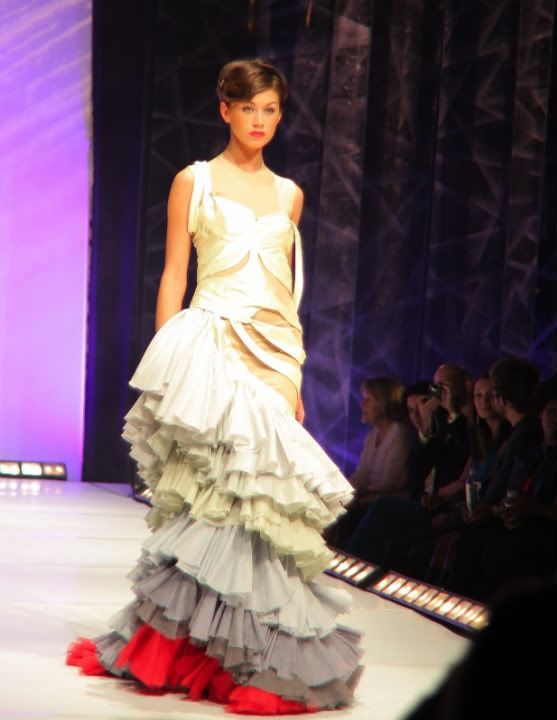 Alecia Zameska had a really unique luxury women's wear collection that included geometric shapes, bold prints, and faded watercolor fabrics. This NYC designers dresses were very elegant as they swished back and forth down the runway. It was also a very cohesive line from the first garment to the last. When her final dress design stepped on to the runway; all the cameras in the building shot up to snap a picture. It was a five tiered ruffle dress and each tier was a different color. The last tier on the bottom was a bright pop of red which really made this dress sensational.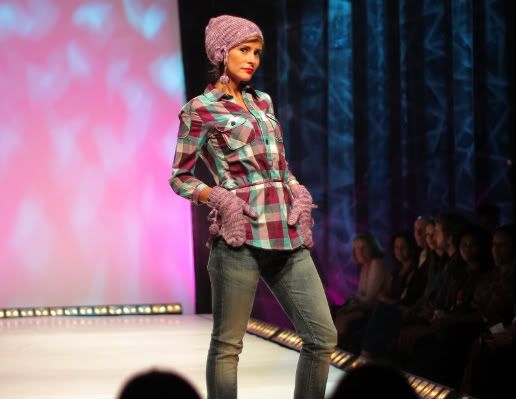 WeSC is a Swedish clothing brand, focusing mainly on skateboarding/street style clothing. It was a mixture of garments ranging from hats and dresses to jackets, shirts, and jeans. I really liked the look of this line; it has a casual-cool vibe. The clothes seemed to bring life to the models; you could tell they liked wearing the clothes they had on. My two favorite looks from this line was a men's dark denim jacket, and a women's plaid button down with a matching mittens and hat set.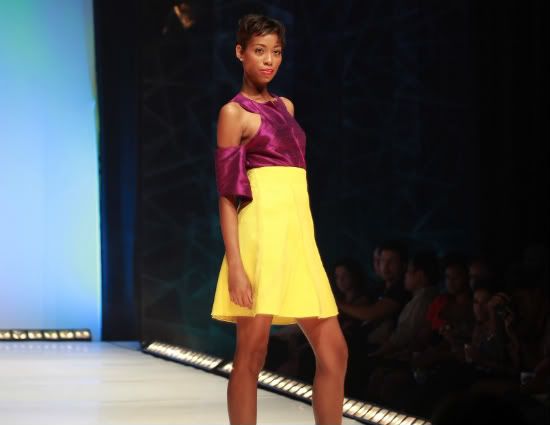 Pamela Ptak is a local designer from Riegelsville, PA who focuses on dressing modern women with intriguing garments. Her line had lots of bold colors, including a bright canary yellow dress and a bold fuchsia top and yellow a-line skirt. The solid prints and bright colors really looked great on the runway.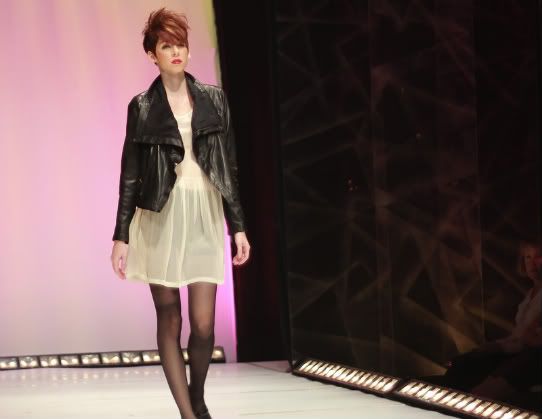 NEUW is a premium independent denim brand which originated from one designers extensive vintage denim collection. Two of my favorite pieces from this collection were the brown vintage looking leather bomber jacket combined with the flowy girly dress. Mixing leather and chiffon always gives that edgy rocker look while keeping a feminine vibe. This line got great response from the audience as well.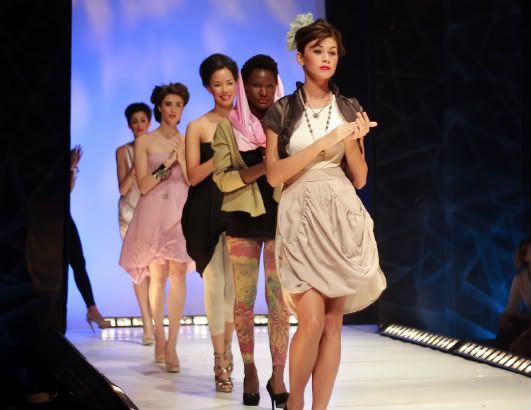 Kristin Simms line,
"
Strange Fruit
"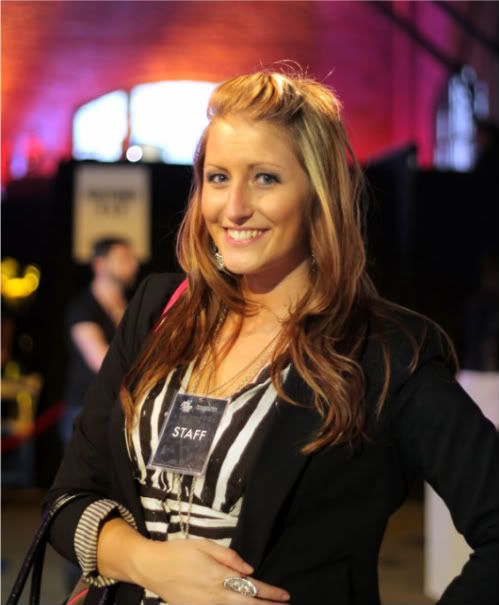 Ashley from Teeshirt and Pearls and I
Philly Fashion Week from Matt Mahoney on Vimeo.
As I stepped out of the cab I could hear the music pumping from outside. It was a crisp fall evening in Philadelphia and there were many guests walking in to the show dressed to the nines. The venue was beautiful with a chic, edgy atmosphere. There was fantastic lighting, great music, food, and of course fashionistas! The designers that were showcased on Friday night were WeSC, a Different Fur,
Alecia Zameska

, NEUW, Farrah, as well as Pamela Ptak and Kristin Simms from Project Runway. I was so excited to see the local designers get a chance to showcase their fresh new looks
.
I was sad to see the night of wonderful fashions come to an end. All of these designers are extremely talented and it amazes me how much work goes into putting together a fashion show. The collections were full of life and color and the garments were vivacious. The show from start to finish was very high energy. I also learned that being a model is really important as they are the ones selling the clothes they are wearing on the catwalk. Some of the models were so lackluster that the photographers didn't shoot them as often as the others. You could easily pick out the best models and the best clothes by how well they were worn and how the garment moved.
I think for it being Philly's 2nd Annual show, it was really well executed. There are a few things I think needs work on for next year, but I think each year will become well received overtime. I also think they should lower the ticket price a little bit to get more people to go to the show. However, I know next year I will be going again because I absolutely love fashion, and I got to meet some of the designers. I recommend attending the show next year if you crave fashion or want to be involved with all the hustle and bustle that is the fashion industry.
All photography shot by Matt Mahoney and he also shot and edited the short film above. He is a very talented photographer/filmmaker.