{
Kate Spade
Fifth Avenue Stripe Scarf...$95}
{
Kate Spade
Hello Goodbye Ski Hat...$75}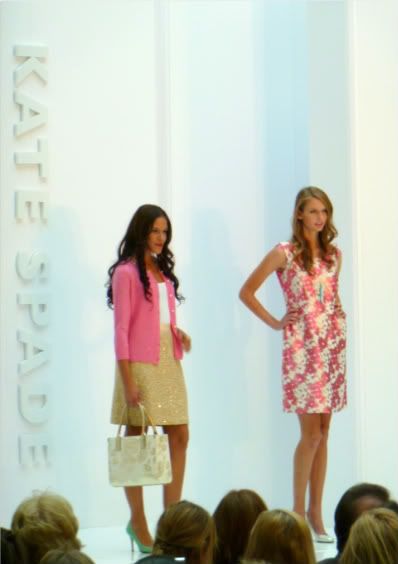 {
Kate Spade
Be Dazzled Kylie Skirt...$395}
{
Kate Spade
Be Dazzled Josie Dress...$445}
{
Lucky Brand
Sunset Plaid Western Shirt...$79.50}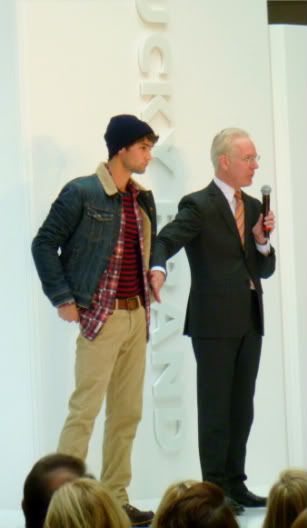 {
Lucky Brand
Mt. Rainier Denim Jacket...$149}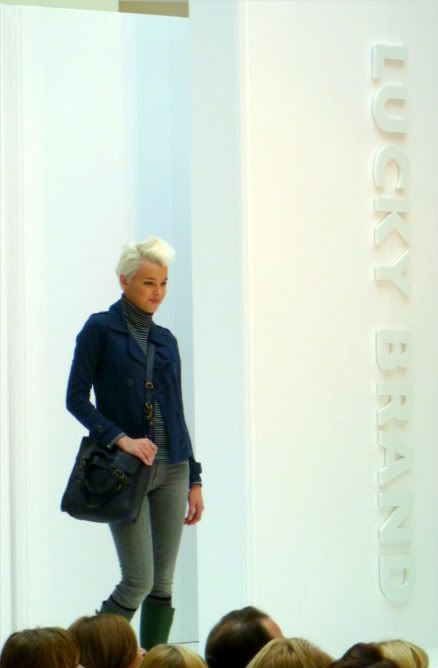 {
Lucky Brand
Crossbody Convertible Bag in Navy...$178}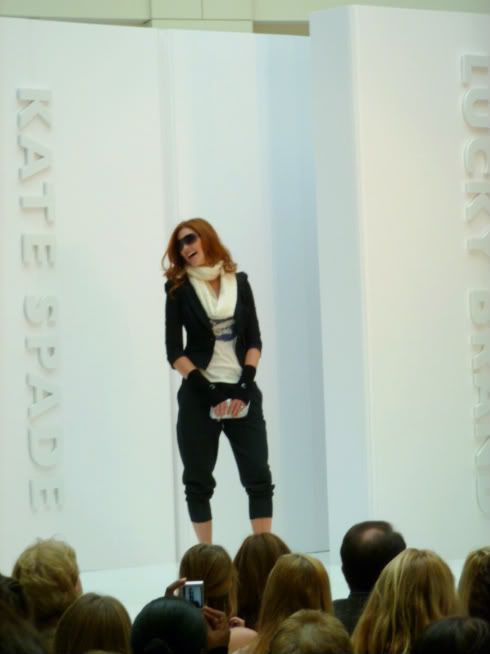 {
Juicy Couture
French Terry Shimmer Sweatpant...$138}
{
Juicy Couture
More is More Tee...$88}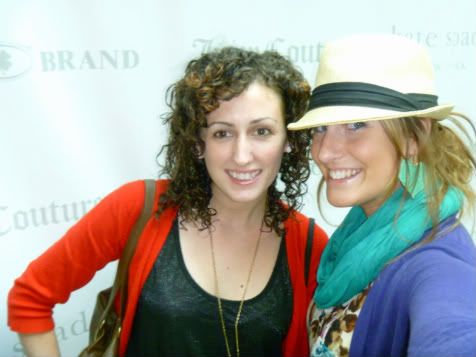 Kerri from
Champagne From Beer
and I at the Tim Gunn Fashion Show!
My friend Kerri and I went to a recent fashion show at the King of Prussia Mall in King of Prussia, PA. The show featured Kate Spade, Lucky Brand and Juicy Couture. Each brand featured fall/holiday looks from each of their lines and showed different ways to wear them. Of course Tim Gunn was the host of the show and he was hilarious in person just as he is on TV. I know most of these looks are pretty pricey, but it is great inspiration for putting different looks together for fall. I am sure we can all find a scarf like the Kate Spade Fifth Avenue scarf at Old Navy or somewhere else.
This runway show was a functional show making things seem accessible for the audience. Tim Gunn interacted with the models and took off a blazer and threw on a cape to try different looks. He wanted people to believe the looks and make them street ready. Most of the pieces were very wearable and styled flawlessly. I really liked the Kate Spade dresses they had really intricate details.
Photo Credits: Kerri from
Champagne From Beer