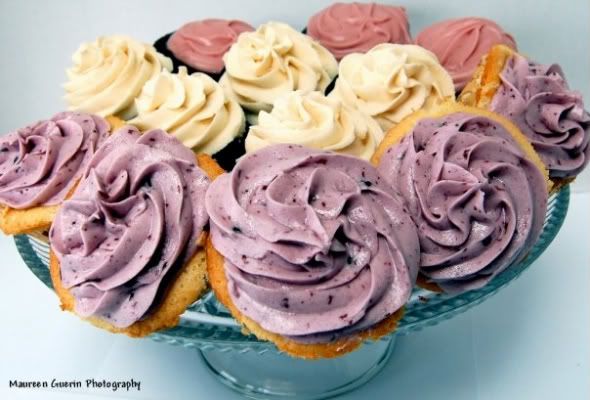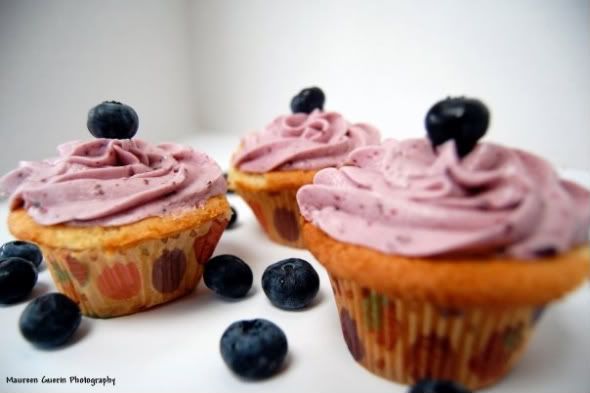 ~Vanilla Cupcakes with Lemon Filling and a Raspberry Buttercream Frosting~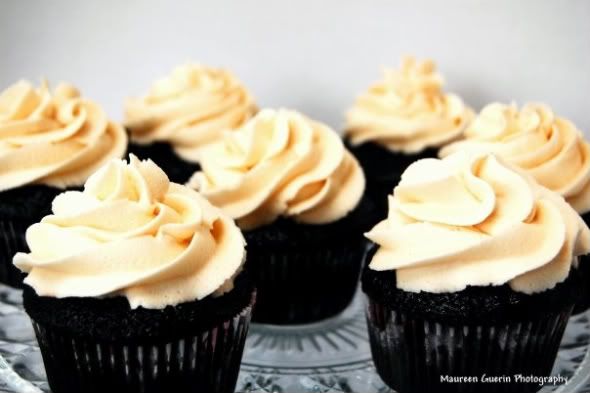 ~Dark Chocolate Cupcake with Raspberry Buttercream Frosting~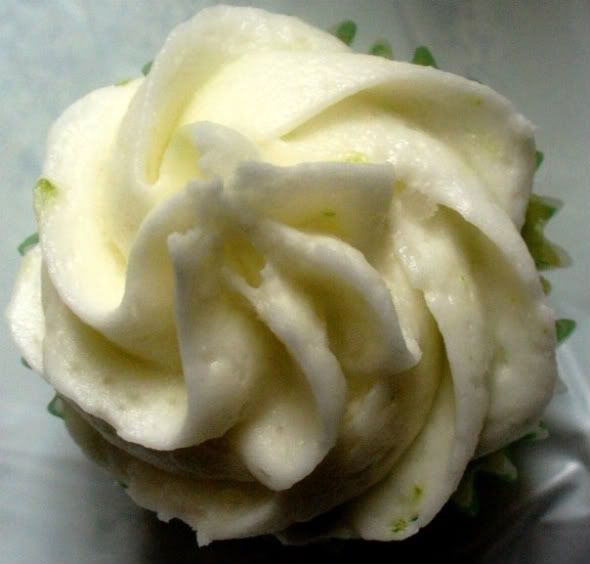 ~Mini Margarita Cupcake with Tequila Lime Frosting and Sea Salt~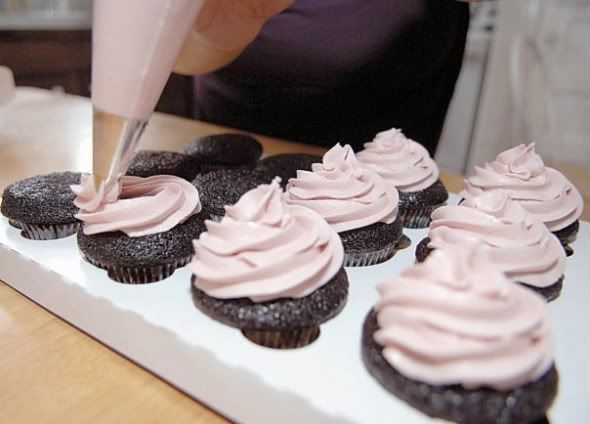 Miss Jennie Cakes herself hard at work, perfecting her own "signature swirl".
Jennie Cakes is always baking delicious cupcakes for Philadelphia and surrounding areas, she has been providing delicious, gourmet cupcakes in a variety of flavors for all occasions since 2009! I actually work with Jenn Higgins and she brought in her cupcakes for one of our events at work and they were amazing! Everyone was raving about her cupcakes and little did I know that she had her own cupcake company! Jenn has been baking her whole life and her dedication and creativity pay off! She even had an article written about her in the NY Times!
Here is a small sampling of her current menu:
Margarita Cupcake w/ Tequila Lime Frosting and Sea Salt
Mojito Cupcake w/ Mojito Frosting
Chai Tea Latte Cupcake w/ Honey Buttercream Frosting
Chocolate Chip Cupcake w/ Brown Sugar Buttercream Frosting
Pina Colada Cupcake w/ Pineapple Coconut Frosting
Mint Chocolate Chip Cupcake w/ Chocolate Mint Frosting
Cinnamon Apple Cupcake w/ Caramel Frosting
Pumpkin Spice Cupcake w/ Cream Cheese Frosting
White Chocolate Cupcake w/ Peppermint Buttercream
I really want to try one of those Margarita cupcakes with the tequila lime frosting and sea salt! They sound so yummy!
Which kind sounds good to you?
Like
Jennie Cakes
on Facebook to see what new cupcakes she creates! You can also email her to see her full menu at jhcupcakes@gmail.com! If you are local shoot her an email to see her menu and place an order for your next event!
All Photos by Maureen Guerin Photography