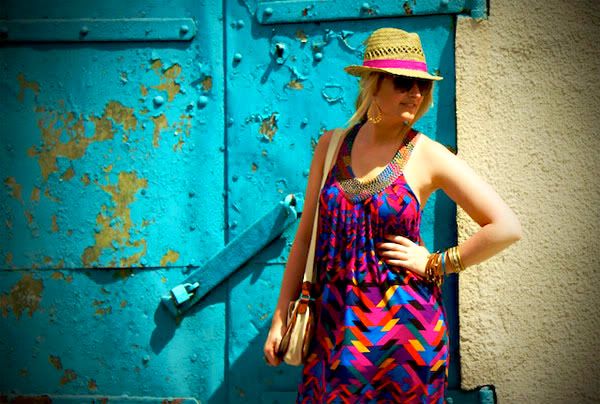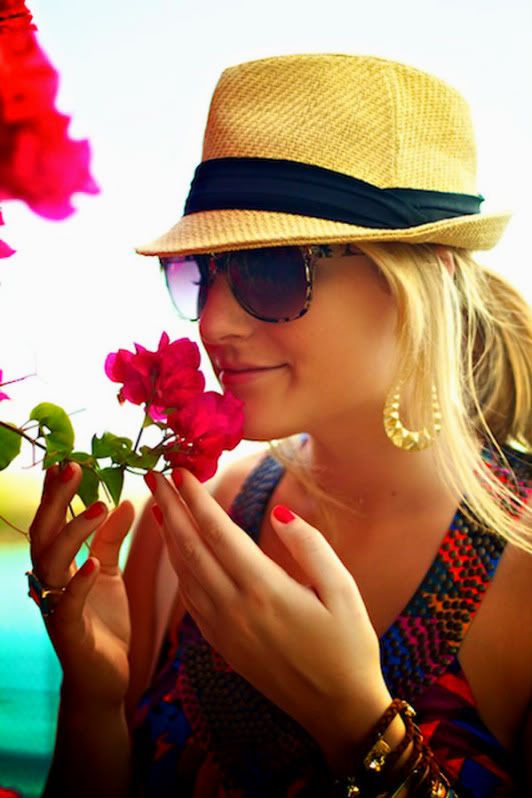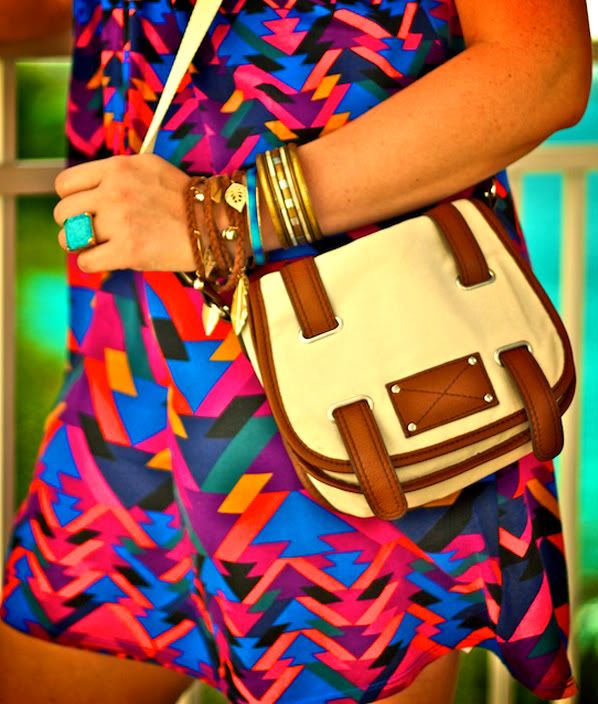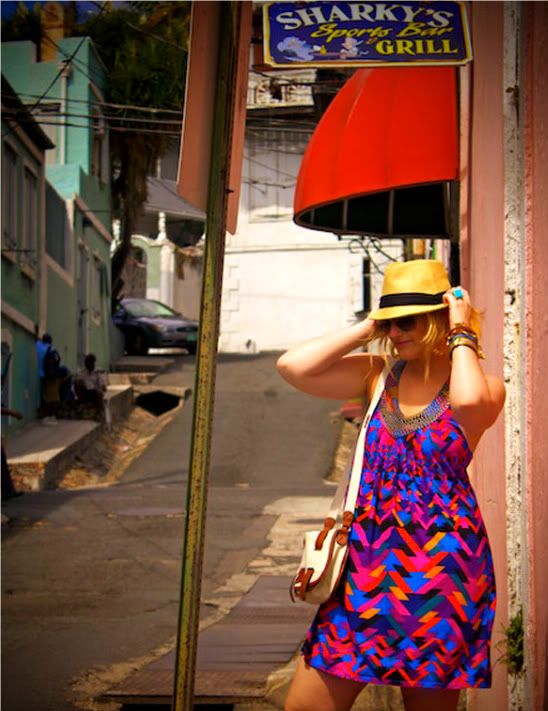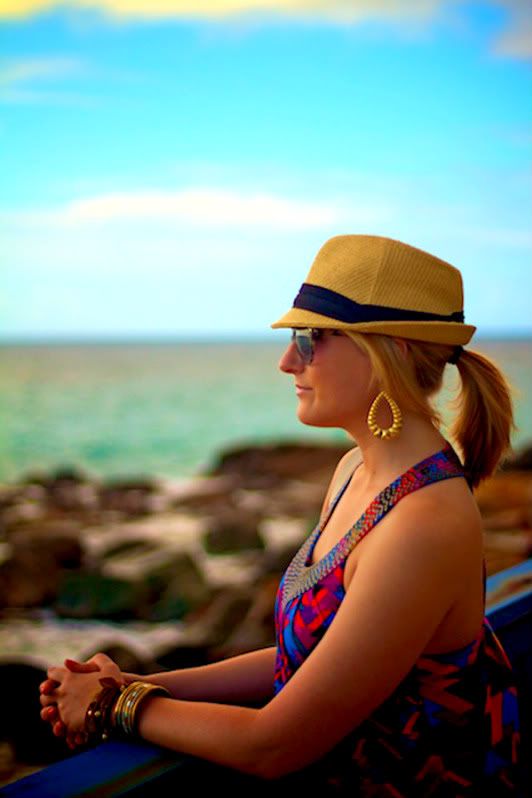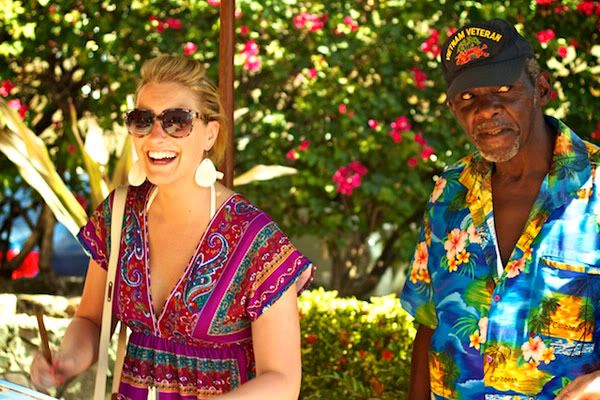 St. Thomas is an island that is truly amazing, you feel safe, everyone was super friendly and the locals were really cool people. We met lots of new friends, and went to some of the best bars I have ever been too. The water is crystal blues and greens and the weather couldn't have been better. I highly recommend visiting the beautiful island of St. Thomas.
These pictures were taken in downtown St. Thomas. Due to possible hurricane's they board up all of their shops at night to keep them safe. The boards that they put up over the shops are all very vibrant colors of blues, and yellows, and reds. It really adds character to the town not to mention that all of the houses in St. Thomas are super colorful as well.
As we walked down the long narrow streets we passed numerous jewelry shops which is what they are known for. Whatever gem you wanted they had it, and you could get it for a great price if you are a good negotiator! However, the market by the water with the local vendors is where the real culture was, we talked to lots of vendors and this was their life. They were all there trying to make a dollar to get by. I bought a few really neat things from the market which I will always treasure. My boyfriend actually got some great shots of the locals which gives a true portrayal of the island natives. I will be posting those this week. :)
At the end of one of our days in town a steel drum band was playing! The guy playing the drums called me over and let me play his drums! Everyone was watching and it was really fun, not sure if it sounded any good but I had a blast!
As a last minute shopping tip, before going on any trip this summer, I found a TON of cute things at H&M that I wore almost every day on my trip! I got that cute canvas purse that was only $14.50 and I got that leather bracelet with the charms on it for only $12. I am in love with both and they were the perfect accents to most of my outfits down there. I wanted to pack light and find a bag I could wear out every night and this small canvas bag was all I needed.
More pictures to follow this week!
All photos were taken by Matt Mahoney
www.mattmahoneyfilms.com