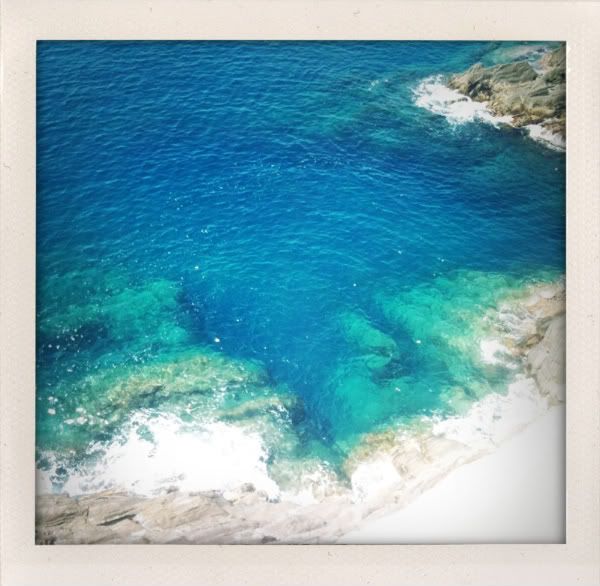 Gorgeous water in Marseilles, France
Beautiful Door in St. Tropez, France
Marseilles, France
Lighthouse in Sanary Sur Mer, France
Monterosso beach in Cinque Terre, Italy
Loved this beautiful home in Cinque Terre, Italy overlooking Monterosso Beach
A shirt I wore on my trip
Dusk in Palma de Mallorca, Spain
Most amazing waters I have ever seen on the Cote d'azur!
As you can see I am a very lucky girl to have been to all these different places recently! I have never been to Europe so this was the most amazing trip I have ever been on in my life! Europe is amazing and I took SO many pictures. I wanted to share with you some of the prettiest blue waters I have ever seen, while touring the Cote d'azur! Most of these pictures were taken on my iPhone and processed with Shake it Photo or Instagram. If you use instagram you can follow me @ amybirdtweets!
Have any of you been to any of these amazing places?
More pictures to come of my trip so stay tuned! I miss Europe badly and will definitely be going back soon!
-Amy
xoxo