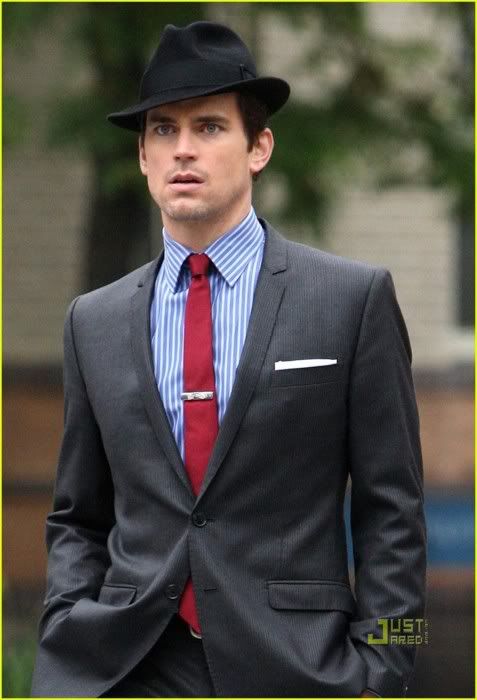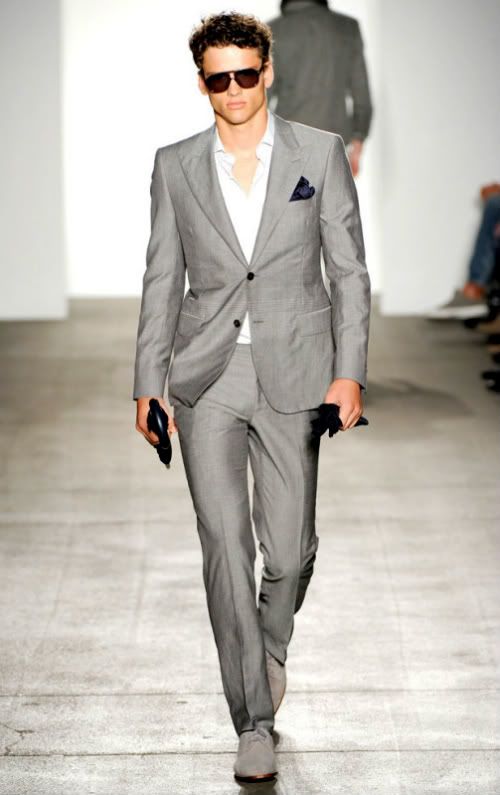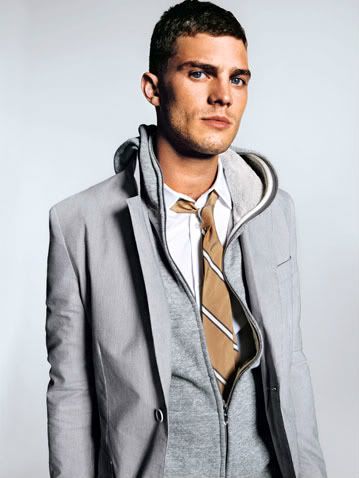 Let's face it, guys don't have as many fashion trends to keep up with as girls do. However, they do have a lot of accessories to have fun with when classing it up a bit. Pocket squares, suspenders, tie clips, and cuff links are standard staples in men's fashion. Banana Republic has the right idea by bringing back late 50's early 60's style. Inspired by the TV show, they recently came out with a Mad Men line (first picture above) which you can check out here...
Banana Republic Mad Men Collection.

Has anyone noticed the amazing suits that Ari Gold has been rocking on this seasons Entourage?? They are seriously some of the best suits I have ever seen. In a recent episode he wore a blue ink
Domenico Vacca
double breasted suit that was just flawless. In this last season they wanted to define his character as someone who not only dresses well, but recognizes style. I can't wait to see what else he wears this season from Domenico's line. Double breasted suits are amazing and look amazing on. A few things to remember when wearing a double breasted suit:
1. Make sure to wear slim fitting pants with a double breasted suit. This suit jacket already appears top heavy so you need to balance it out by wearing slimmer pants.
2. Always wear this suit buttoned but make sure to only button the middle right button for a more relaxed look.
3. Buy this suit in traditional dark suiting fabric such as black, navy, or grey. A dark chalk pin stripe could also work.
4. Keep the shoes simple since you want to have the jacket stand out. A monk strap shoe would look nice with this look. Add a pocket square for additional pop of color and style!
I am also a big fan of suspenders and wish more guys would start bringing back style from decades ago. Suspenders can really take a plain button down shirt to the next level. The tie clip is also underrated but helps complete a look, especially with suspenders.
Finally, one more casual suit combo that I just adore on any guy is the hoodie/suit combo. For whatever reason it just has this air of casual/cool and sexy all at the same time. Guys take notes, ladies love this as a casual look for fall.
I couldn't resist giving you a sneak peek at the Banana Republic Mad Men Women's line which is equally amazing. Great inspiration for fall. :)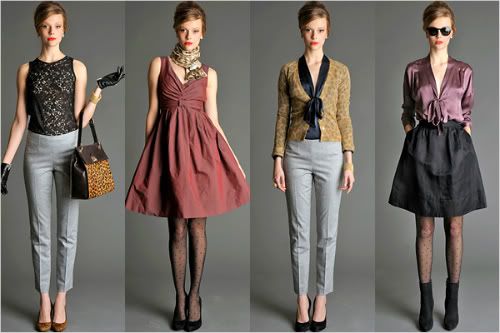 Peace & Love,
Amy