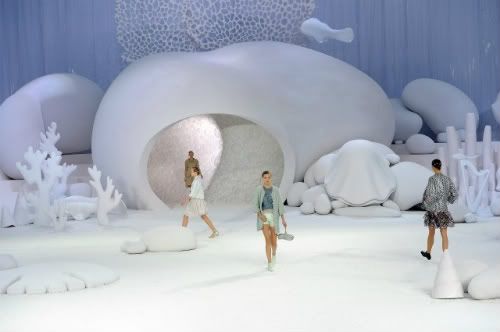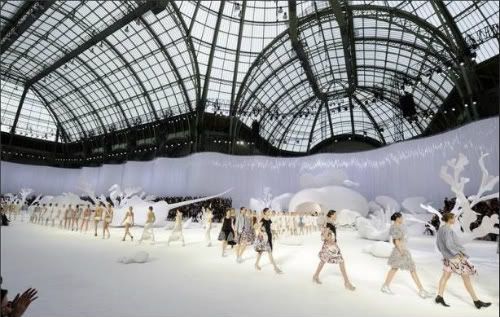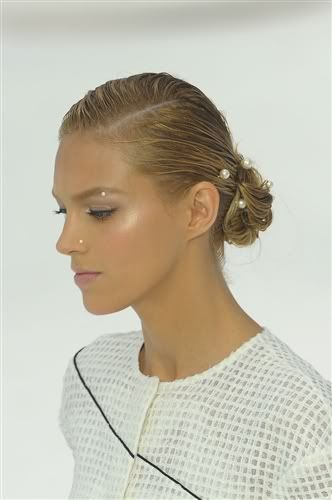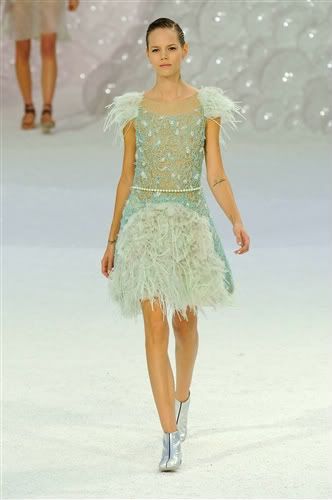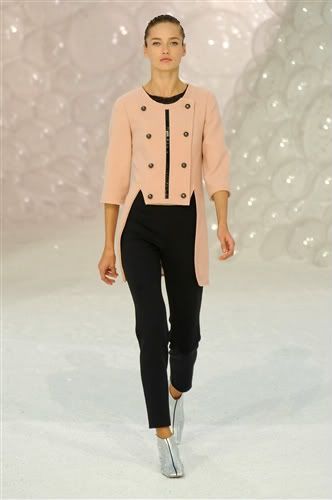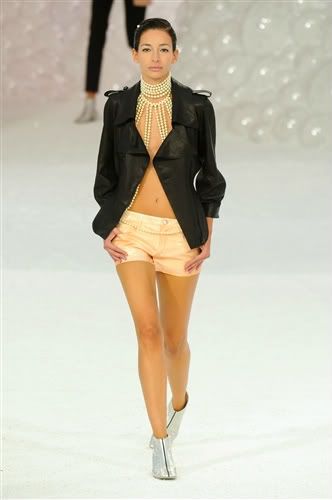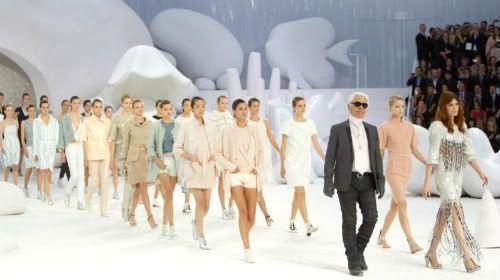 Chanel is one fashion house that always goes over the top for their shows in Paris. This I think is one of my favorite ones to date. I love the white aquatic theme. I already love anything that is all white and anything to do with the ocean so this was just beautiful. The floor was covered in white shimmering sand and the seats were curved like waves. The stage set is so serene and peaceful that it complimented the color palate of the 2012 Spring line.
The makeup was exquisite with shimmering white and silver eye shadow, pearls on their faces and in their hair. The look I loved the most was the salmon colored Mad Men-esque dress with the pearl belt and pearl buttons. I love the design and high collar on this dress, so classy.
What a gorgeous show that I wish I could have attended. It is truly amazing to see such great fashion design on such a great backdrop. Talk about inspiration and creativity...the lovely Chanel is always sure to impress.
Pictures from Fashionista.com