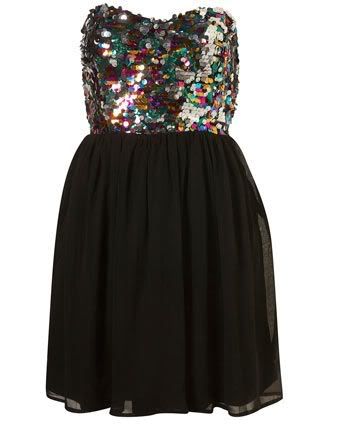 Go for a multi-color flirty dress like this one from Topshop.com which is actually on sale now!
Pair your multi-color dress with a fun Deborah Lippmann polish called Happy Birthday.
You could try something more geo-metric with shapes instead of simple sequins. I love this silver sequin shift dress from topshop.com, which is also on sale!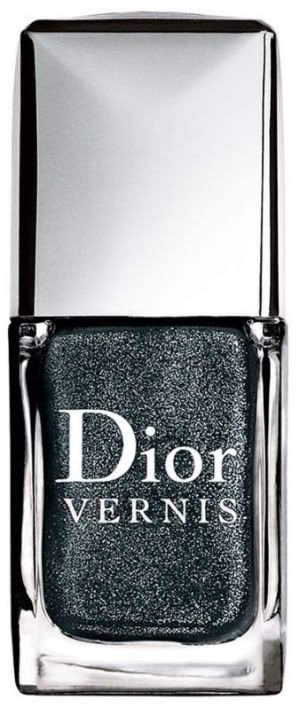 If you go with a dress like that it would look stunning with a black glitter polish like this amazing shade from Dior.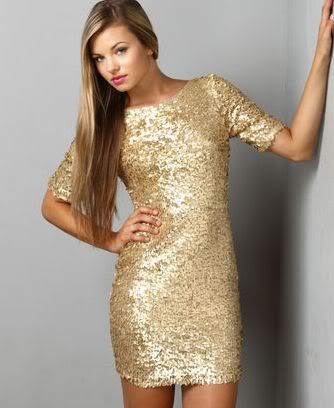 Finally you could always go with the standard classic gold sequin dress which never goes out of style year after year. LOVE this classic look for NYE! I found this adorable dress on LuLus.com for only $79!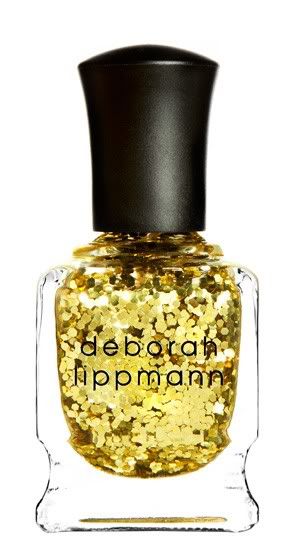 Not sure if I would pair that particular gold dress with this polish, but this polish from Deborah Lippmann is so just amazing! I would go for a more muted gold tone polish to go with the dress from LuLus. However, this is an amazing shade if you have a bright gold dress or want to pair it with a silver dress too!
Finally I found this dress via Pinterest which is absolutely incredible!!
I love this adorable drink idea also via Pinterest! You could easily make this drink with the following three things:
1. St. Germain liqueur (for a grapefruit-y splash)
2. X-Rated Fusion liqueur (for the pink color)
3. Champagne (for the bubbles)
4. Garnish with DIY glitter stars attached to a stick or straw. Served over ice.
Happy New Year Everyone! Let's make 2012 a great year!
Thanks for all your support in 2011.
Peace & Love,
Amy Bird
xoxo