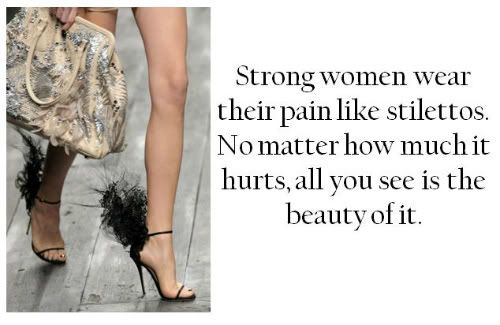 Today on my blog I wanted to talk about a very important topic: Cancer. Jackie Clark, a research assistant for the Mesothelioma Cancer Alliance, reached out to me to ask if she could do a guest post about Mesothelioma Cancer. She has her own blog where she writes positive articles for women with cancer so they can stay strong and feel beautiful. So naturally I wanted her to share her thoughts with us. She also told me that this hits close to home for her because her father died of lung cancer and she had many friends/family that had cancer but were survivors! Please read this beautiful article she wrote for my blog to share with all of us. :)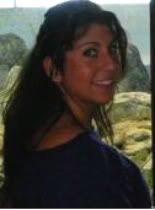 Empower Yourself with Fashion
By: Jackie Clark
Fashion has been around since the beginning of time. Women have always used fashion as a way to express their individuality and their personality. We still use fashion today, although it might seem to be on a larger scale since we have fashion magazine, fashion shows and runways.
Fashion is a powerful tool that can help a woman feel confident and beautiful no matter what her circumstances may be. Women with a cancer diagnosis like
mesothelioma
might be tempted to fall into depression. They might be tempted to neglect fashion and how they look due to their depression. However, even women whose
doctors
diagnosed them with a cancer should strive to employ the power of fashion. There are so many fashion tools available to us that it would be a shame not to take advantage of them.
Whatever your favorite type of
fashion
is, focus on that first. For instance, if you're a purse girl, treat yourself to a new purse. If you adore shoes, go shopping for a new pair of pumps. If you simply love dresses, browse the latest dress trends. And even if you can't afford to actually buy a new wardrobe right now, just get what you can afford, whatever will make you feel better about yourself. If you don't really want to purchase anything right now, then simply go window shopping. Just getting out of the house and looking at the latest fashion trends will help get you motivated.
How you look can completely the alter the way you feel. It can give you more energy for the day and put you in a more optimistic, lighter more. For example, if you attire yourself in a smart business suit, some flashy pumps and have a set of perfectly manicured nails, you'll feel much more excited about tackling that work day at the office simply because you look so good and want to show off your look. You'll feel better about yourself and more willing to tackle any challenge that comes across you that day with a smile.
If you style your hair in an elegant chiffon, don your little black dress, put on some smoky eye shadow and red lipstick and paint your nails a crimson red, you'll feel a lot more excited about going out for a night on the town. You'll feel more sexy and alluring, and who knows whom you could meet?
The key to utilizing fashion is to set your own tone and mood. Select styles that you are comfortable with wearing and that make you feel good about yourself. After all, that's what fashion is all about, making you look and feel good.
Illustration by: Julia Ordodi
How inspiring is this article! I also adore this illustration by Julia Ordodi that Jackie also posted on her blog. It inspires me to live life to the fullest everyday, and I hope this post inspired all of you! I don't think I can say much as Jackie covered everything I would want to say so eloquently.
Thank you Jackie!
Happy Friday,
Amy Bird Tweets
xoxo