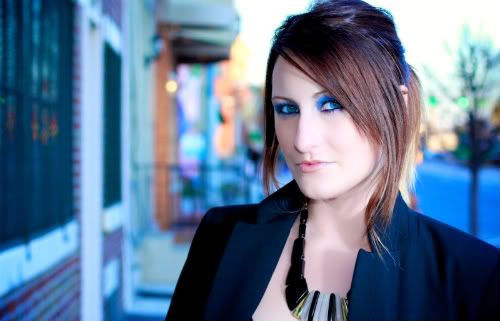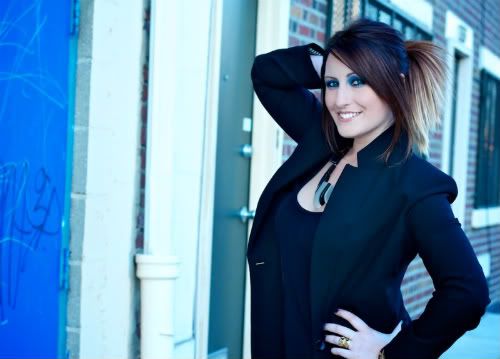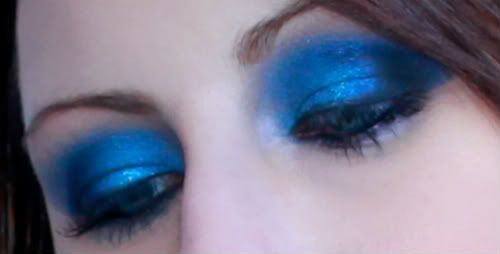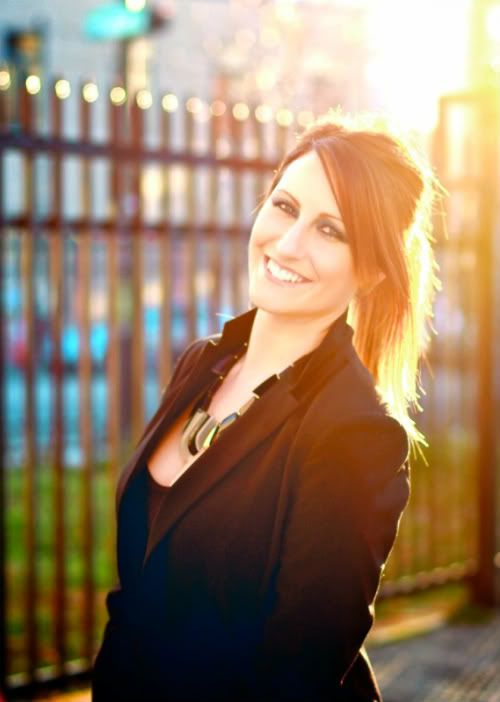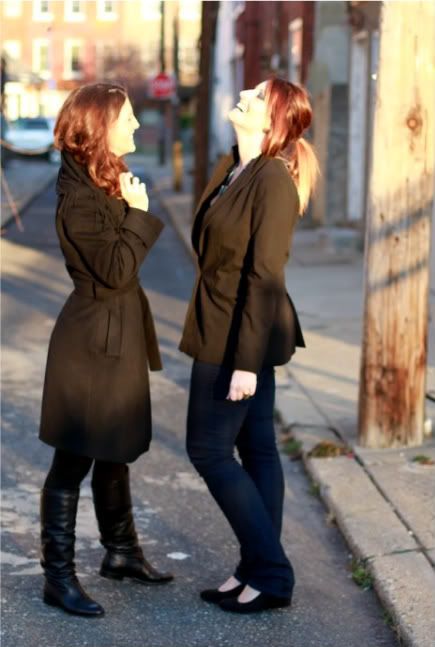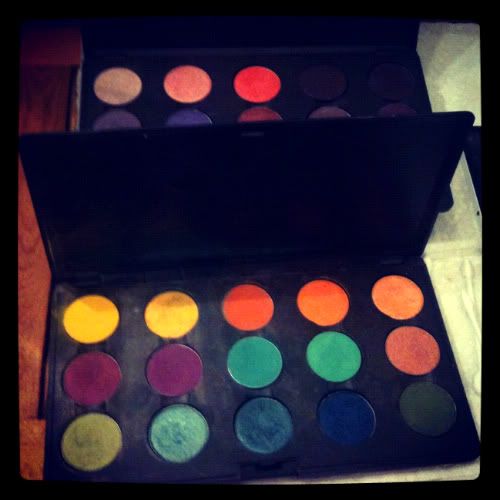 I had the pleasure of working with a talented makeup artist, Wesley Purcell for this shoot. I wanted to do a shoot that showcased makeup and not the clothes for once. I also wanted to do a bold color, something that I don't normally wear. So I thought this bright blue color that she picked was perfect! I wanted the color to stand out so I wore a simple black blazer and dark jeans to let the makeup shine instead. To achieve this bold blue color Wesley used a few different shades of blue including the following:
MAC Birds & Berries (Teal)
MAC Deep Truth (Dark Blue)
MAC Carbon (Black)
However, first things first! She first lined my lids using MAC paint pot (painterly) and lined my brows. For eyeliner she used MAC Fluidline in Blacktrack on the top lid and MAC Eye Kohl in Smolder on the lower lash line to create the smokey effect, and MAC Zoomlash in Zoomblack for my mascara. She then used MAC Mineralize Skinfinish in Medium for my powder which was very light feeling on my skin. I love when powder foundation goes on light and airy.
Finally, she finished off my look with a limited edition MAC bronzer, but you can use Refined Golden which looks very similar. She put a touch of MAC Trace Gold blush on my cheekbones and then applied some Lustreglass gloss in Instant Gold to polish the look. It honestly didn't seem that hard to achieve this color if you just make sure to pack on enough eye shadow to get that bold color. Wesley said to just keep packing the color on to really make it pop.
It was definitely a fun day for the both of us and I got quite the makeup lesson. She is super talented, funny, very nice, and knows a ton about makeup! The most important thing was that I felt very pretty when she was all done. :)
Here is a little bit more about Wesley Purcell:
She has always had a passion for makeup as long as she can remember. As a little girl she would put makeup on her dolls and as she grew into an adolescent she convinced her friends to let her practice on them. What she loved most about makeup was that it has the ability to transform and can accentuate a person's natural beauty and boost confidence.
She got her career started by interning for a respected Baltimore based photographer named Roy Cox, where she had the opportunity to work under a number of talented makeup artists. She then went to work for MAC Cosmetics and now freelances for MAC and independently as well. She is based in the Philadelphia area and is available for print, photography, weddings, events, and TV/film.
Be sure to "like" Wesley's Facebook Page to look at her other talented work!
Thanks so much to Wesley for spending the day with me and schooling me in makeup. ;)
Peace & Hugs,
Amy xoxo
Photos by Matt Mahoney