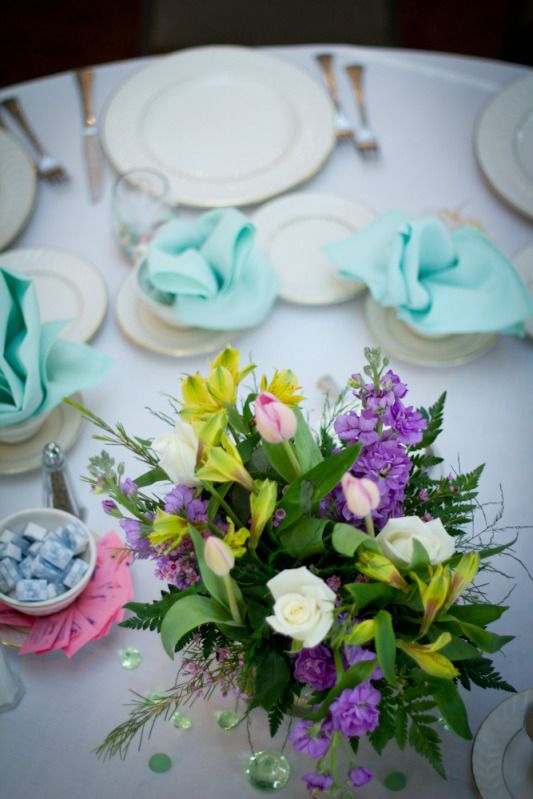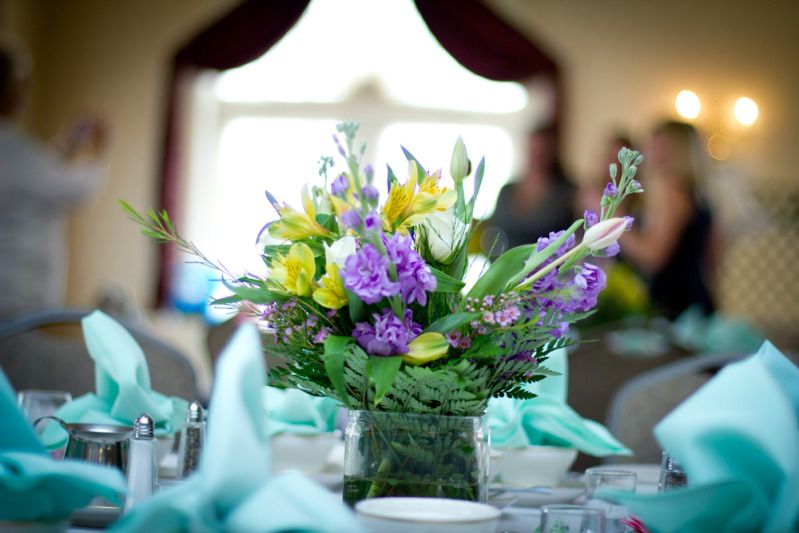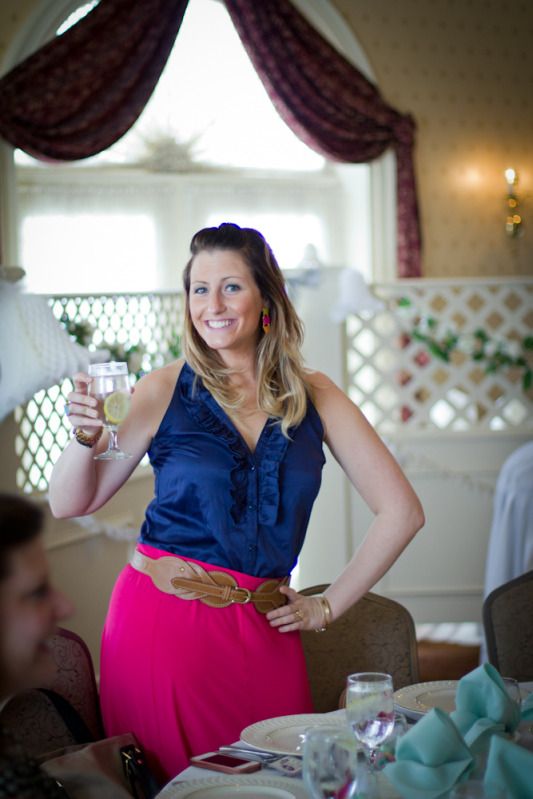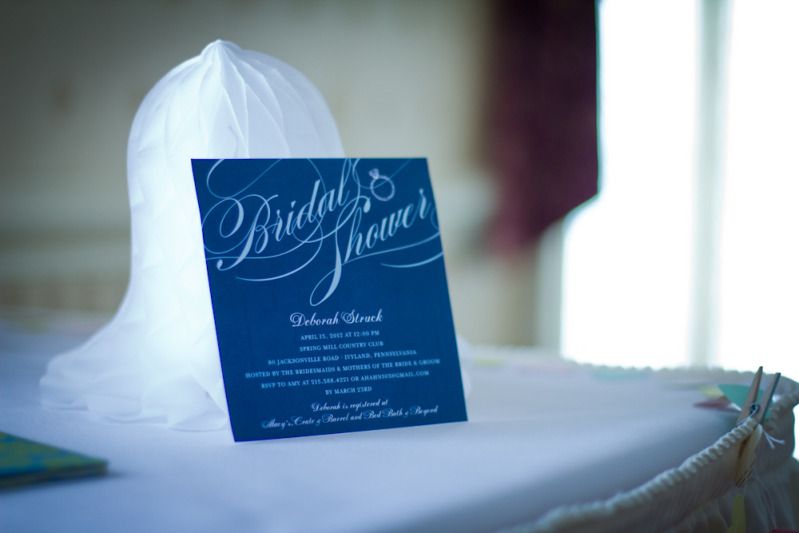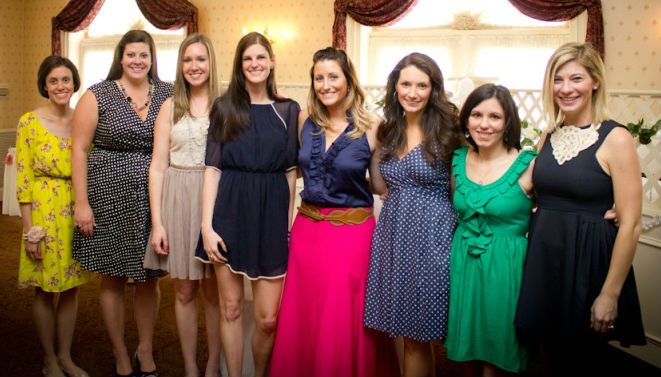 Planning events is definitely hard work! Planning my best friend of 29 years bridal shower was awesome. I cannot tell you how happy I am for my best gal pal, Debbie (the girl in the navy dress and brown hair) and how much I love her.
Debbie's mom and I picked out the beautiful flowers in the centerpieces and we went with a pastel mint green/pink/yellow theme. I think it turned out lovely and adore the matching mint green napkins on the table. For our favors we put mint nonpareils in a custom wine glass for Debbie's shower which went over really well. She is 100% Irish so of course we did the clauddagh on the cake with a beautiful saying that I found, "May your hands be forever clasped in friendship and your hearts joined forever in love."
I found an adorable paper heart garland that we decorated the prize table with from hoop-da-loop on Etsy and the super cute mint green clothes pins from KazuOnline on Etsy as well. Both of these shops have the cutest garland, decorations, gift tags and more.
The invitations are from
Wedding Paper Divas
who always do a fantastic job! I have been in a few weddings/showers now and this place is fast and the invitations always come out beautiful.
Hope you enjoyed these photos from the shower! The wedding is this weekend in Philly and is going to be an amazing time! Pictures to follow! Everyone have a great Memorial Day Weekend!
Hugs & Love,
Amy Bird Tweets
Photos by Matt Mahoney